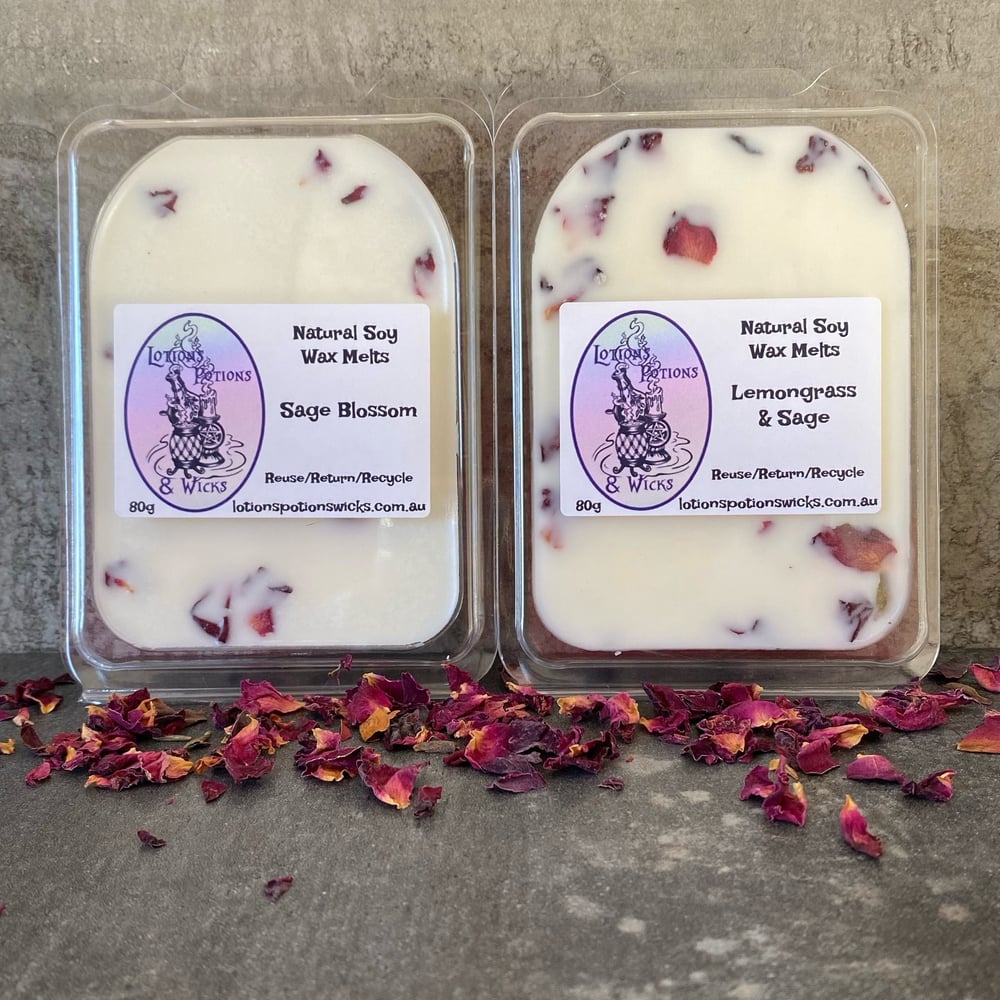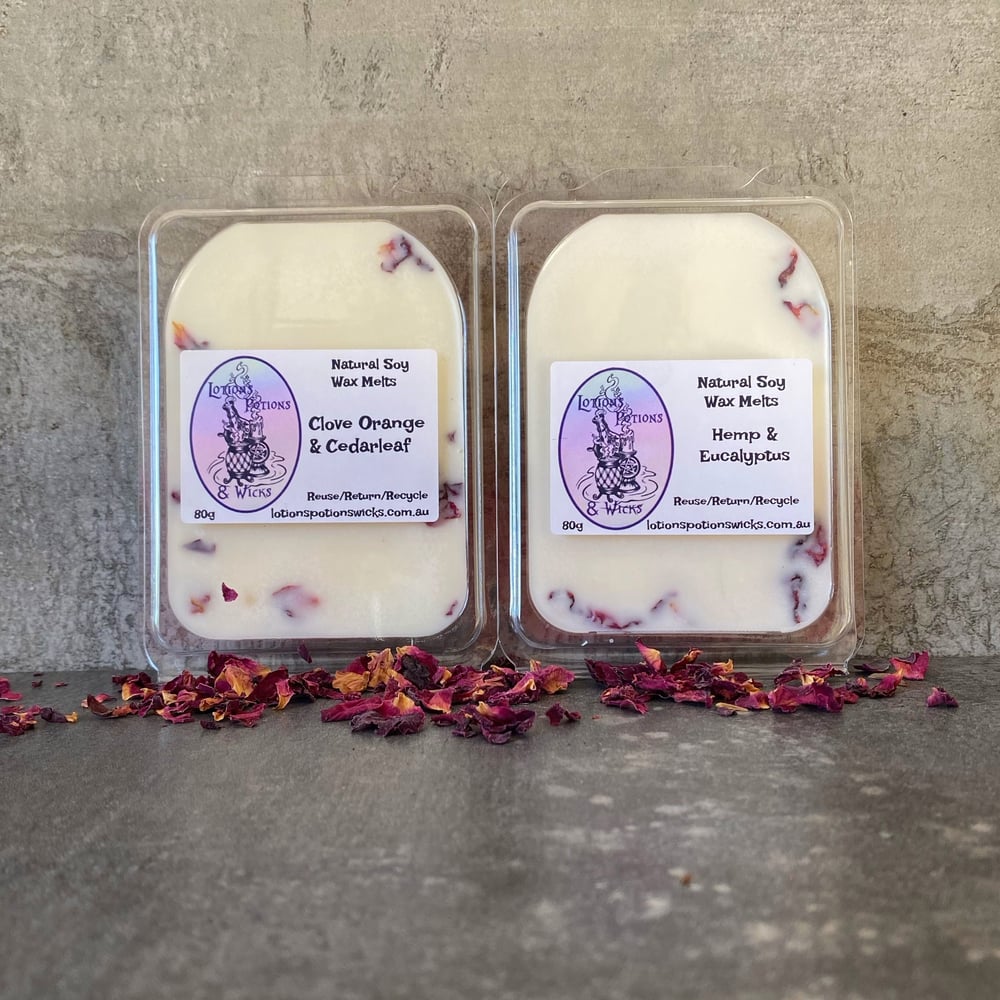 Natural soy wax melts, infused with rose petals are hand poured in recyclable, refillable and reuseable moulds and are perfect for use in tealight or electric warmers.
Reuse by making new melts from left over wax from your candles (you should never burn a candle dry, always leave at least one cm).
We have chosen the highest quality, skin safe, phthalate free fragrance oils to uplift, ground and relax.
*Lime, Basil and Mandarin*
Top Notes: Lime, Mandarin Orange and Bergamot
Middle Notes: Basil, Caraway, Lilac and Iris
Base Notes: Patchouli and Vetiver
*Hemp & Eucalyptus*
Top Notes: Pink Grapefruit, Lemon Peel
Middle Notes: Eucalyptus Leaf, Moroccan Mint
Base Notes: Hemp Leaf, Sheer Pine
*Spiced Sandalwood*
Top Notes: Citrus Peel, Magnolia Petal
Mid Notes: Violet Leaf, Golden Patchouli, Casablanca Lily
Base Notes: Oak Moss, Mysore Sandalwood, Crystallized Amber, Vetiver
*Uplifting Blend*
Top Notes: Bergamot, Peppermint
Middle Notes: Clary Sage, Aniseed
Base Notes: Cedarwood, Heliotrope

*Lavender and Ylang Ylang*
Top Notes: Orange, Grapefruit
Middle Notes: Lavender, Ylang Ylang
Base Notes: Tonka Bean, Cinnamon
*Sage Blossom*
Top notes: Lime, Mint Leaves, Sage Leaves, Chamomile, Blue Leaf Eucalyptus
Mid notes: Tea Rose, Hyacinth, Carnation, Muguet, Cyclamen
Base notes: Cypress Woods, Musk
*Clove Orange & Cedarleaf*
Top Notes: Fir Needle, Orange Peel
Middle Notes: Strawberry, Hyacinth
Base Notes: Patchouli, Musk, Vanilla
*Citrus Sage and Chamomile*
Top Notes: Orange and Bergamot
Middle Notes: Sage, Osmanthus, and Chamomile
Base Notes: Patchouli, Olibanum and Vanilla
*Rosemary & Mint*
Top Notes: Spearmint
Middle Notes: Rosemary and Rosewood
Base Notes: Cedar Wood and Amber
*Sea Salt & Sage*
Top Notes: Lime, Sage, Melon
Middle Notes: Jasmine, Clover, Lily
Base Notes: Sandalwood, Musk, Amber
Freight $9.95