One Of A Kind - Travel Tins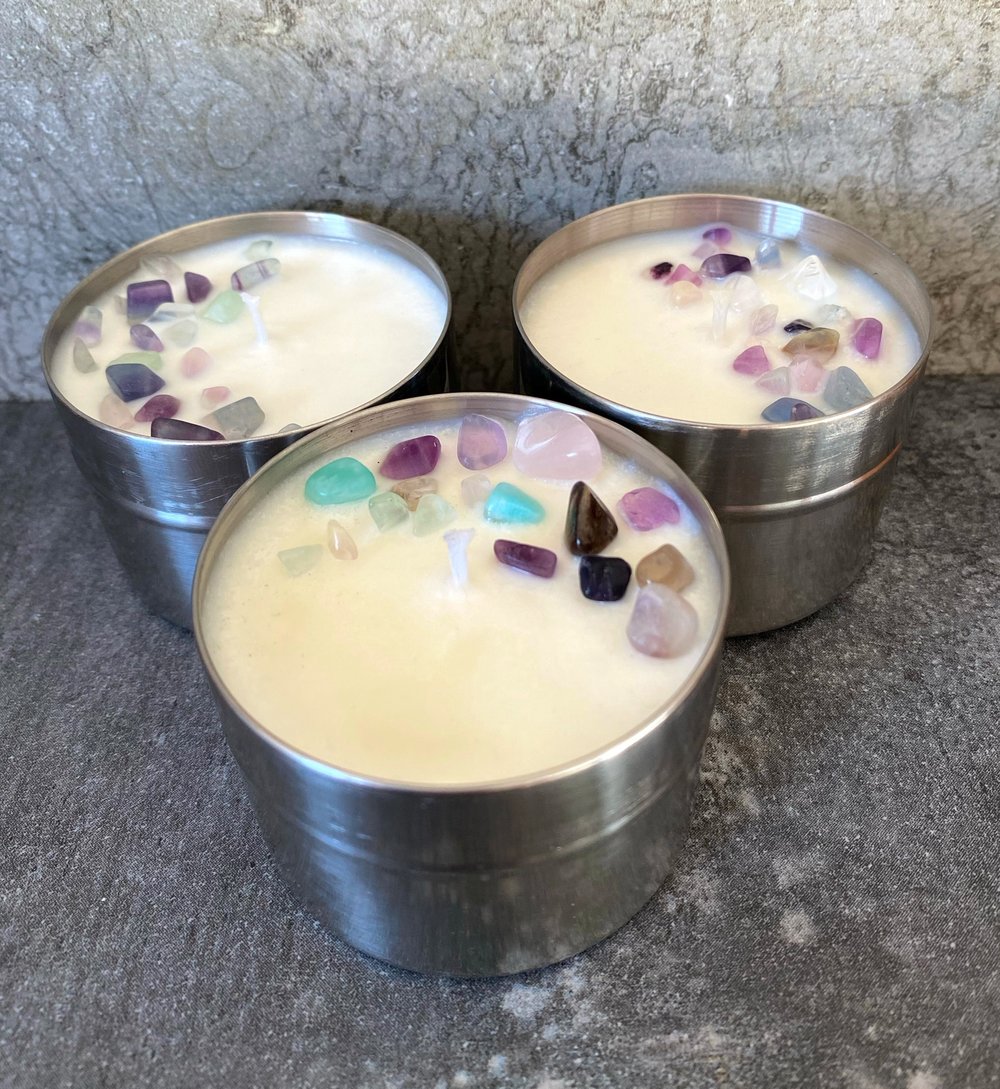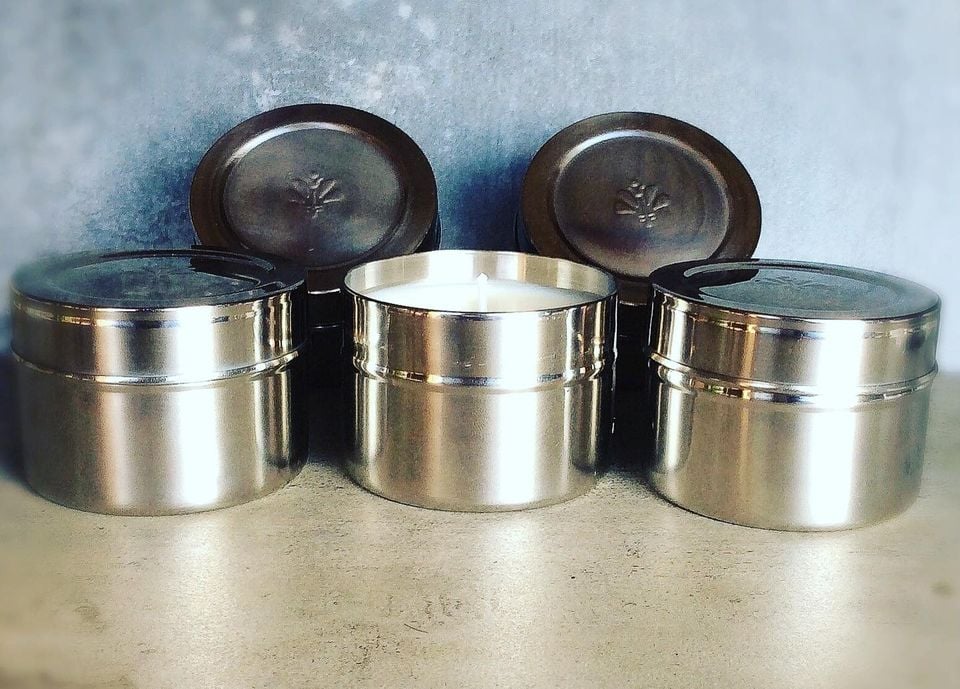 These luxury and very classy candle tins are stainless steel with embossed lids and were only manufactured in a one off order. Candles are all hand poured in the lovely Perth hills. Made from all natural soy wax. We have chosen the highest premium quality, skin safe phthalate free fragrance oils to uplift, ground and relax. Perfect for travel or just for something different.
*Clove Orange & Cedarleaf*
Top Notes: Fir Needle, Orange Peel
Middle Notes: Strawberry, Hyacinth
Base Notes: Patchouli, Musk, Vanilla
*Hemp & Eucalyptus*
Top Notes: Pink Grapefruit, Lemon Peel
Middle Notes: Eucalyptus Leaf, Moroccan Mint
Base Notes: Hemp Leaf, Sheer Pine
*Lavender and Ylang Ylang*
Top Notes: Orange, Grapefruit
Middle Notes: Lavender, Ylang Ylang
Base Notes: Tonka Bean, Cinnamon
*Lemongrass & Sage*
Top Notes: Lemon, White Ginger, Bergamot
Middle Notes: Lemongrass, Cyclamen, Sage, Thyme
Base Notes: Musk, White Cedar, Vetiver, Tonka
*Lime, Basil and Mandarin*
Top Notes: Lime, Mandarin Orange, Bergamot
Middle Notes: Basil, Caraway, Lilac, Iris
Base Notes: Patchouli, Vetiver
*Oak Amber & Musk*
Top Notes: Orange Zest, Bergamot, Eucalyptus
Mid Notes: Raspberry, Saffron, Neroli, Clove Bud
Base Notes: Sandalwood, Cedar, Patchouli, Vanilla
*Rosemary & Mint*
Top Notes: Spearmint
Middle Notes: Rosemary, Rosewood
Base Notes: Cedar Wood, Amber
*Sea Salt & Sage*
Top Notes: Lime, Sage, Melon
Middle Notes: Jasmine, Clover, Lily
Base Notes: Sandalwood, Musk, Amber
*Spiced Sandalwood*
Top Notes: Citrus Peel, Magnolia Petal
Middle Notes: Violet Leaf, Golden Patchouli, Casablanca Lily
Base Notes: Oak Moss, Mysore Sandalwood, Crystallized Amber, Vetiver
*Sage Blossom*
Top Notes: Lime, Mint Leaves, Sage Leaves, Chamomile, Blue Leaf Eucalyptus
Middle Notes: Tea Rose, Hyacinth, Carnation, Muguet, Cyclamen
Base Notes: Cypress Woods, Musk
*Sweet Patchouli*
Top Notes: African Orange Flower, Caramel, Vanilla
Middle Notes: Patchouli, Spices
Base Notes: Musk, Sandalwood
Candle tips and safety:
* Always allow soy candles to burn all the way across to the edge of the container
the first time you burn it as soy wax has a memory. When you burn it the 2nd time,
it will in most cases only melt across to as far as it did the first time.
* Always trim your wick before each use.
* Do not burn a candle for longer than 4 hours.
* Never let a candle burn dry, always leave approximately 1cm at the base.
* Never leave a burning candle unattended.
Burn time approx. 24hours.
Flat rate shipping $9.95 Australia wide.