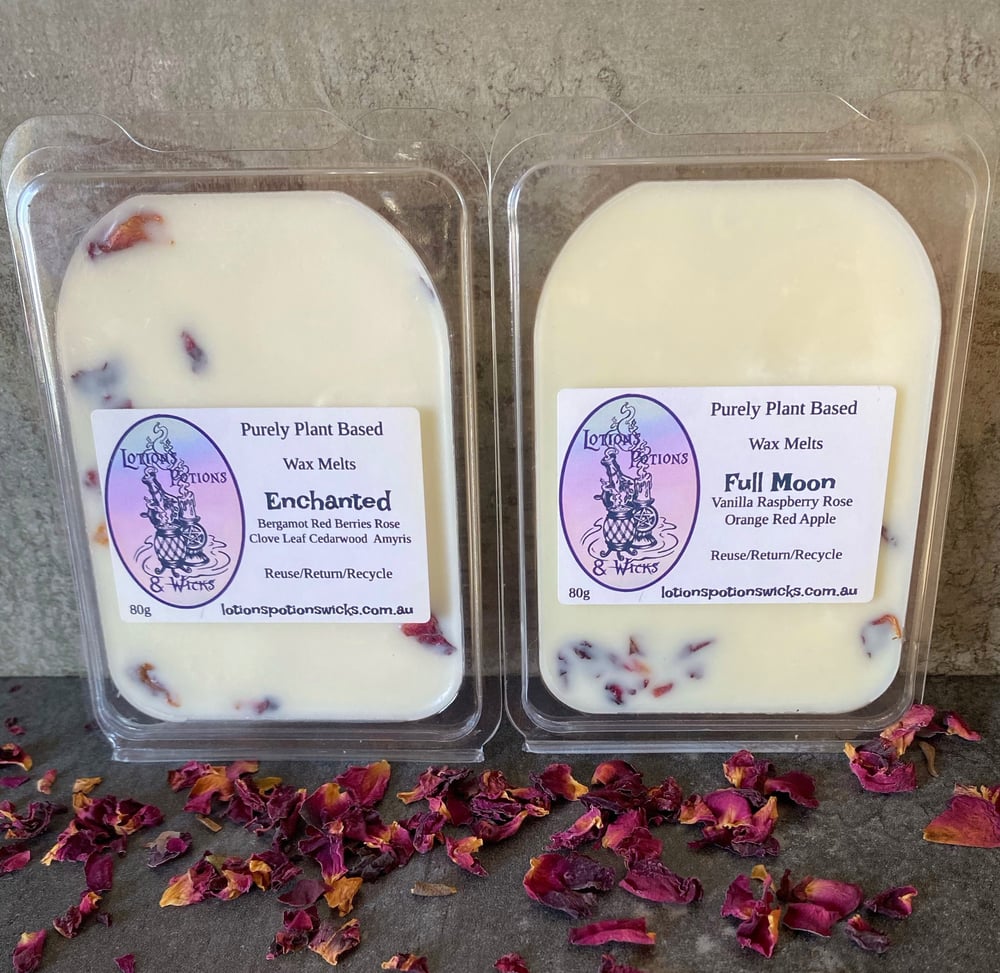 Natural soy melts are all hand poured in the lovely Perth hills. Made from all natural soy wax blended with essential oils, natural raw materials, isolates, resins, distillates and plant extracts.
All ingredients are harvested from sustainable sources.
Enchanted:
Top Notes of Bergamot, Red berries
Middle Notes of Rose, Clove leaf
Base Notes of Cedarwood, Amyris
Full Moon:
Top Notes: Red Apple, Orange
mid Notes: Rose, Raspberry
Base Notes: Vanilla
Strange Magic:
Top Notes: Star Anise, Lemon, Peppermint
Middle Notes: Rose
Base Notes: Vanilla, Patchouli.
Spirited: (Reminiscent of Oak Aged Whisky)
Top Notes: Cedar Flowers, Heliotrope
Mid Notes: Rose Wood, Geranium Bourbon
Base Notes: Caramel, Vanilla, White Musks, Oak
Uplifting:
Top Notes: Bergamot, Peppermint
Middle Notes: Clary Sage, Aniseed
Base Notes: Cedarwood, Heliotrope
Potion bottles come in packs of 2 = 80g
Net weight 80g
Flat rate shipping $9.95 anywhere in Australia.